Our

100 Hour Coachbuilding / Metal Shaping

Special
Runs until December 31st!
Limited Offer! For Previous ProShaper students.
Take a look at our other class offerings here!
100 hrs of advanced coachbuilding / metalshaping experience!
Take the 100hrs in one go or break it up into several classes. Bring your own coachbuilding project, or help complete one of the many shop projects, or help out on one of the other students coachbuilding projects. Tune your skills in: Precision steel and aluminum welding. Flawless metal finishing. Wireforms and bucks. Making and using flexible shape patterns. Methods to develop your dream car!
100 Hour Metal Shaping Course – $1,000

Our 2020 Metal Shaping Classes are now available!
Let us know when you would like to start by email or Call Wray directly at (508) 347-7749!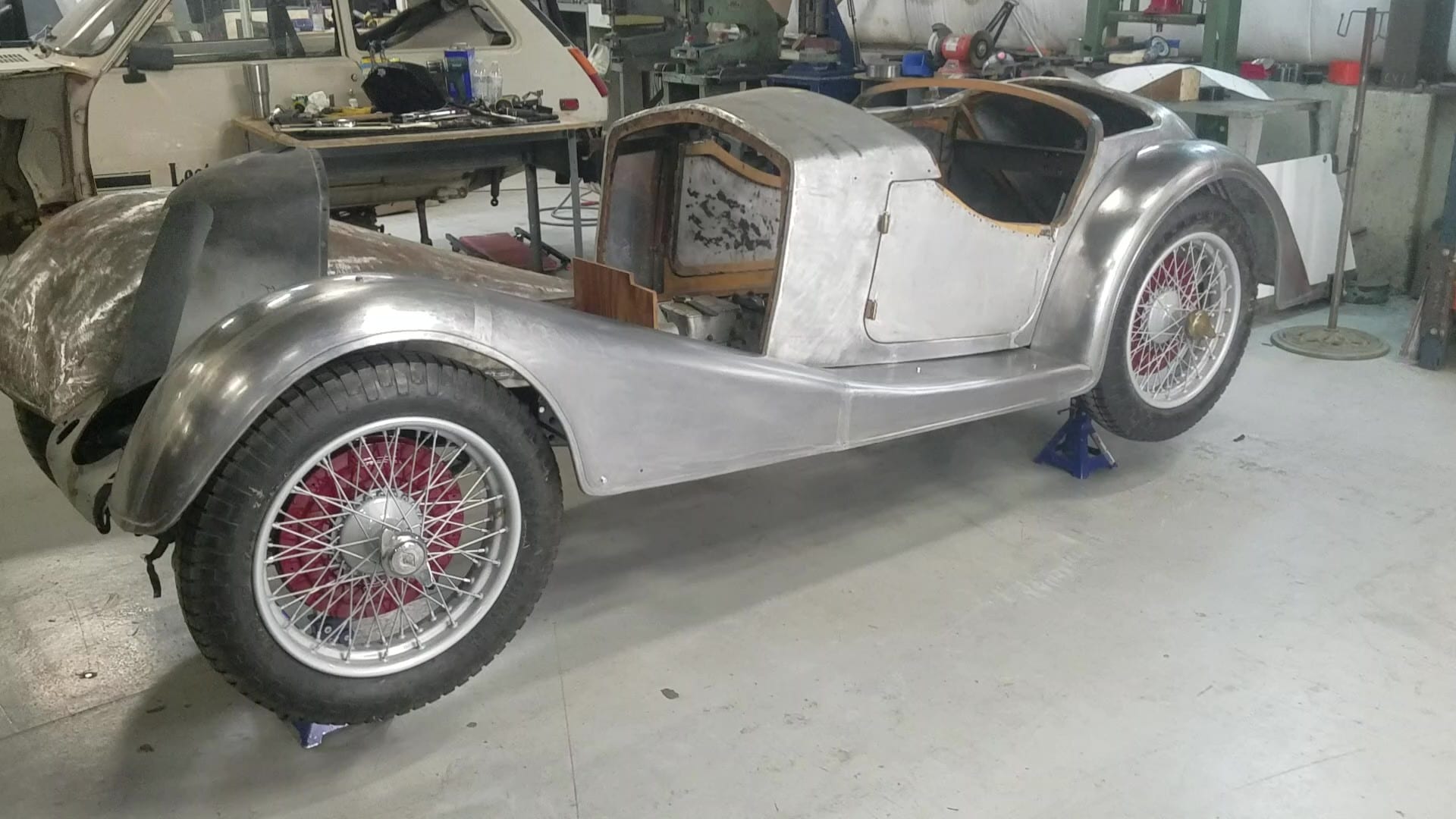 What you should expect to learn:
Shrinking / Stretching 
Edge work / Beading
Planishing
English Wheel Work
Perfecting the surface quality of a panel
Wiring edges
Flanging Edges
Welding
Panel Assembly Flow
Buck Design and Assembly
This slideshow requires JavaScript.
If you are interested in learning how to solve all of the sheet metal problems on your coachbuilding project this class will cover any and all questions you might have.
It is recommend that students attending should bring a welding helmet, gloves, eye and ear protection a notepad and camera.
Accommodations:
We recommend using https://www.kayak.com/ to book your flight on Thursday (Tuesday thru Thursday are the best days to buy a plane ticket) For your stay we recommend you check Airbnb for some of the best rates. We also recommend you check out the Sturbridge Chamber of Commerce There are at least 20 other motels in the area to choose from.
Should you have any other questions or concerns don't hesitate to call Wray (508) 347-7749
You do not need a paypal account to pay with paypal. You can simply pay the invoice by Credit card or Debit card and choose not to have your information saved with paypal.