Spring 2018 Coachbuilding Class Special!
Spaces limited to the first 20 people
You get the four day Coachbuilding class and the three day Advanced/Finishing class for $1500.00! That's 70 hrs of hands on instruction total, scroll below to choose the months you want to attend. For the Finishing class just look at the schedule and you can email or call to let us know  by email or phone when you would like to take that class.
Learn shaping skills from A – to – Z
Learn tig welding aluminum and steel. Perfect malleable welds-strong as the parent metal.
Learn how to develop a whole car body from pictures.
Learn how to master reverse curves.
Learn that you can make any shape in sheet metal without having to
spend crazy money on tools.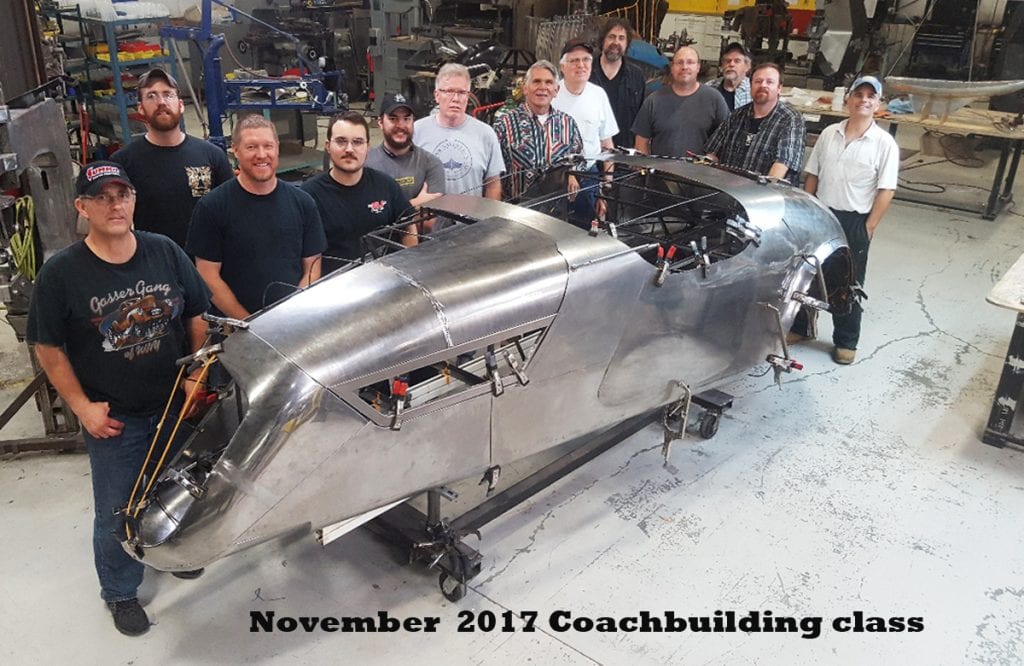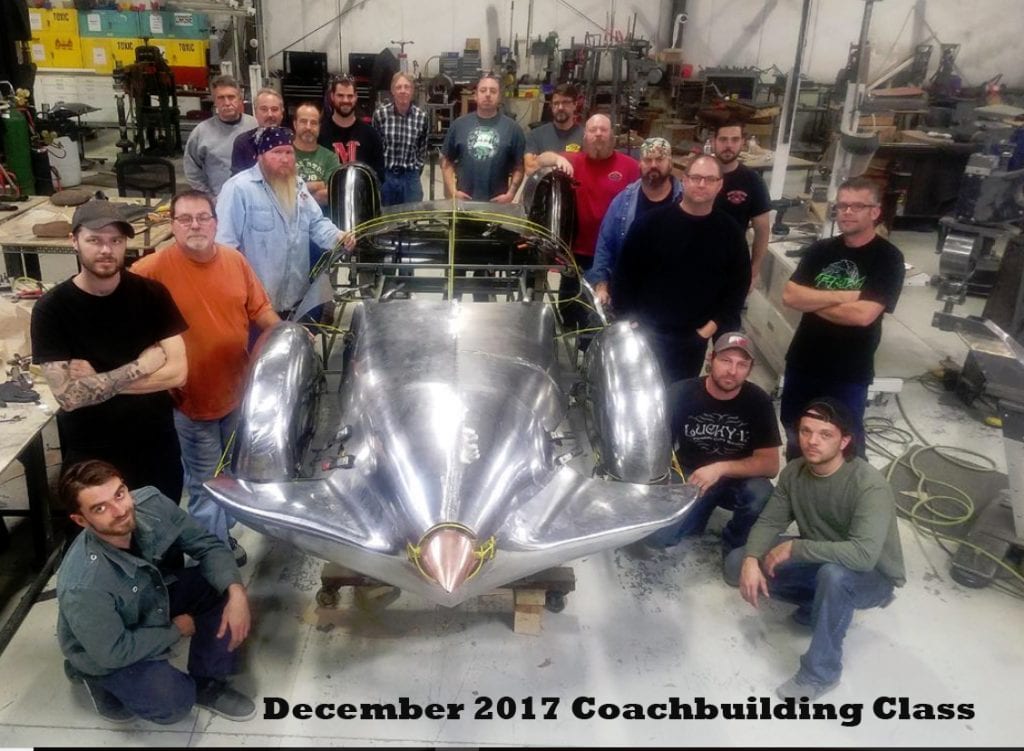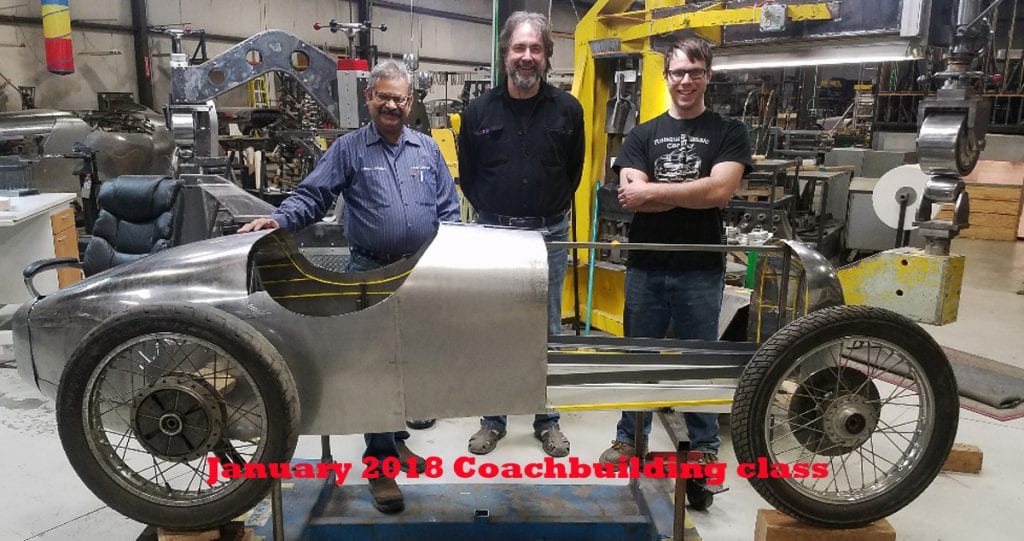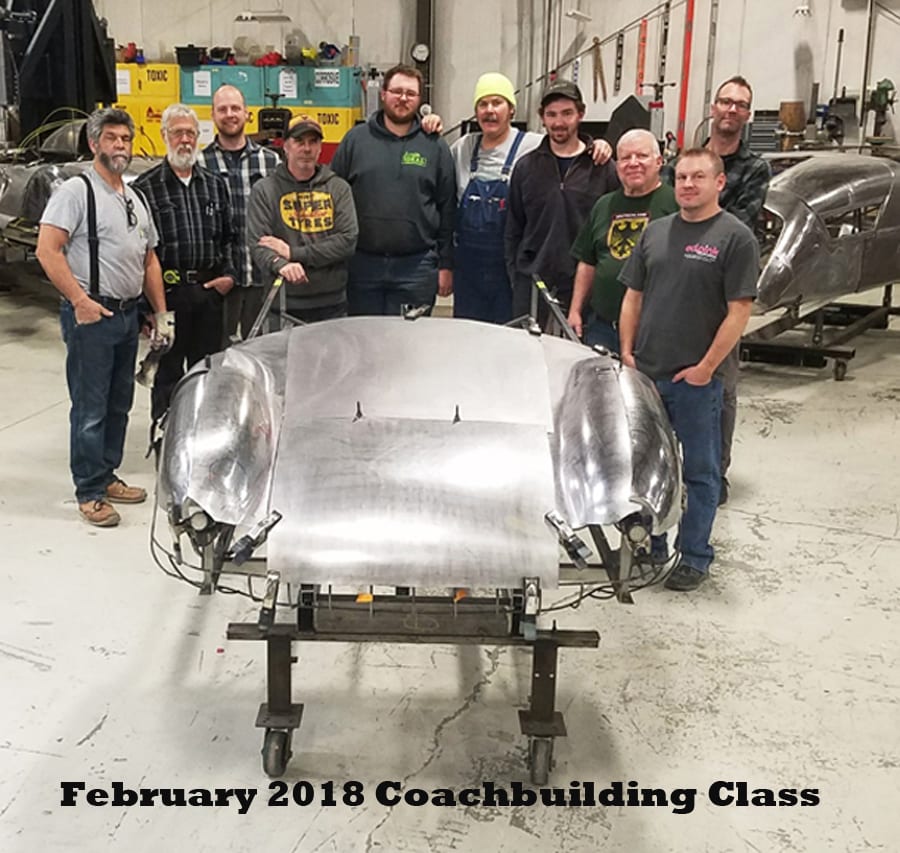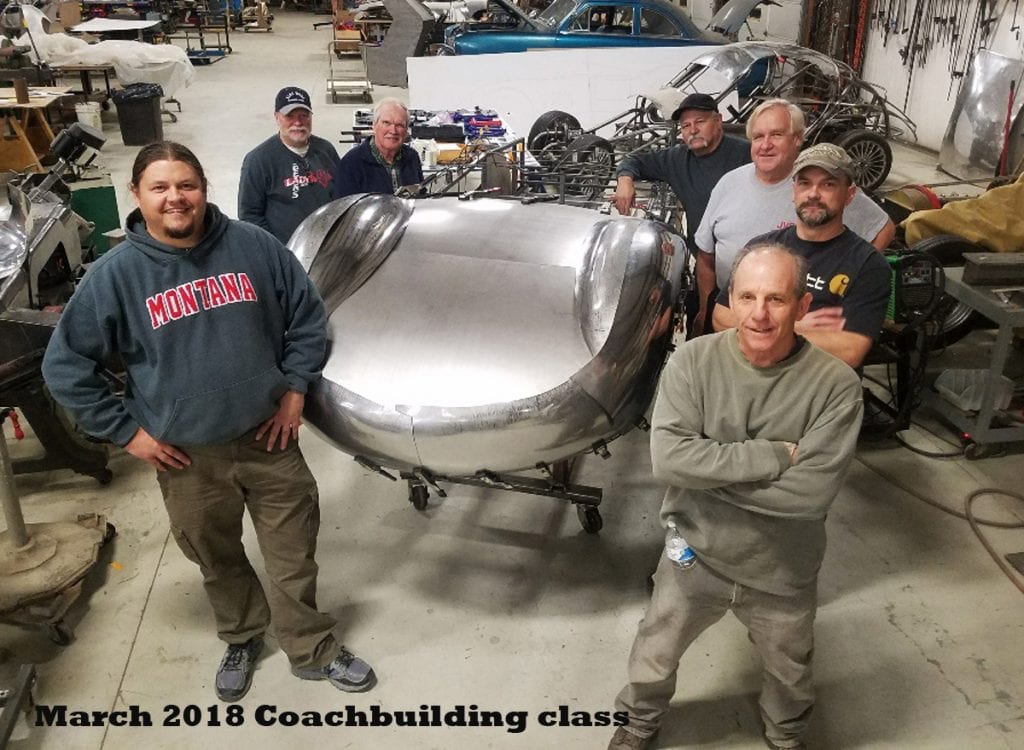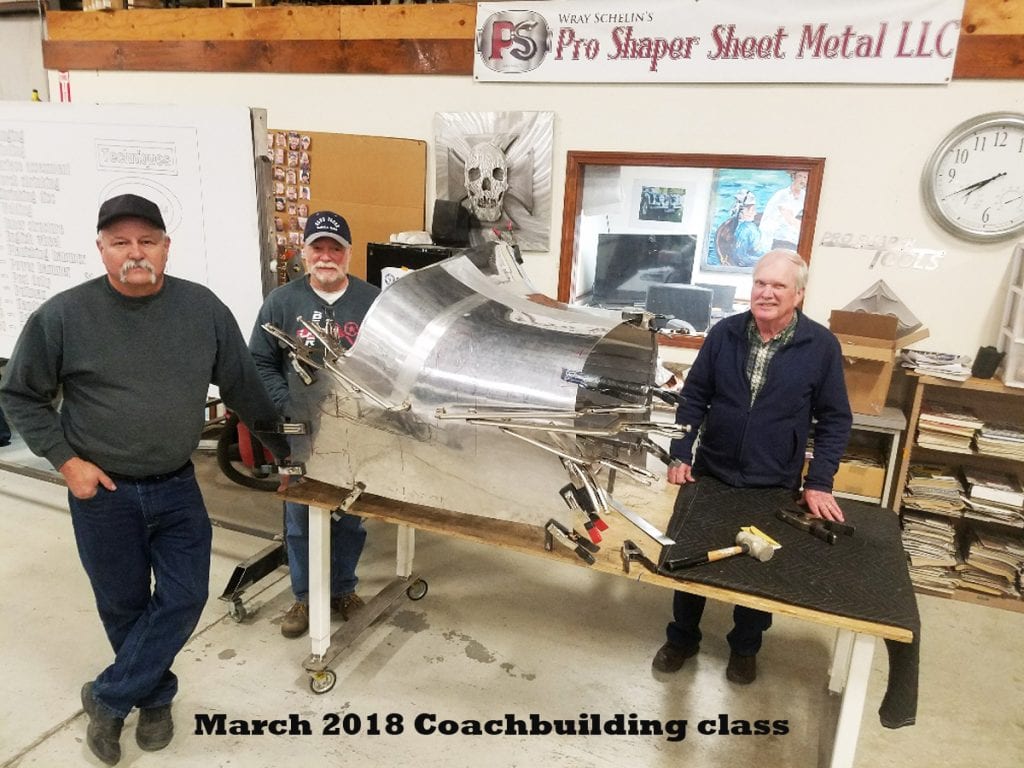 If for any reason you chose a date and cannot make it, you may change to a different date that works for you (No Refunds). The classes run from Friday – Monday 9am – 10pm. W
e've been running classes since 2005.
2018 
4-Day Coachbuilding/Metal Shaping Class 
April 6,7,8,9 + Free Advanced Finishing Class (2018)
            Sold Out other months are still available.
May 4,5,6,7 + Free Advanced Finishing Class (2018)
June 1,2,3,4 + Free Advanced Finishing Class (2018)
July 6,7,8,9 + Free Advanced Finishing Class (2018)
August 10,11,12,13 + Free Advanced Finishing Class (2018)
September 14,15,16,17 + Free Advanced Finishing Class (2018)
October 5,6,7,8 + Free Advanced Finishing Class (2018)
November 2,3,4,5 + Free Advanced Finishing Class (2018)
December 7, 8, 9, 10 + Free Advanced Finishing Class (2018)
Advanced Finishing Class Dates
Mar. 16, 17, 18
Apr. 20, 21, 22
May 18, 19, 20
June 22, 23, 24  
July 20, 21, 22
Aug. 24, 25, 26
Sept. 28, 29, 30
Oct. 19, 20, 21
Nov. 16, 17, 18
Dec. 14, 15, 16