4-day Pro Shaper Coachbuilding-Metal shaping class
Learn a full spectrum approach to the craft of coachbuilding. Learn hand methods and powered machine methods. Learn several sheet metal welding techniques. Learn about all of the different types of bucks, hammer forms, and flexible shape patterns. Learn that you can achieve amazing results using techniques that require very little outlay for tools. This class is for all no matter what your experience level- even if it is zero. This class is also a perfect fit for anyone who would like to learn sculpting ( non automotive ) of sheet metal.
Learn in a 20,000sq ft shop with all of the tools. 
10 English wheels, a large format double headed power hammer, an Italian Maglio style power hammer, a Trumpf nibbler, three kick shrinkers/strechers, two planishing hammers, two gas welding setups, five tigwelders, eight shrinking facilitators with mallets.
I have been teaching metalshaping /coachbuilding classes now for twelve years offering a class every month. Every class I teach I change and develop the class adding new methods and features. If you have attended a class in the past attend again and you will learn a whole new approach.
If for any reason you chose a date and cannot make it, you may change to a different date that works for you.
The classes run from Friday – Monday 9am – 10pm and can be purchased for $1500 below.
If you have taken our class and would like to further your project, check out our shop time program! Click Here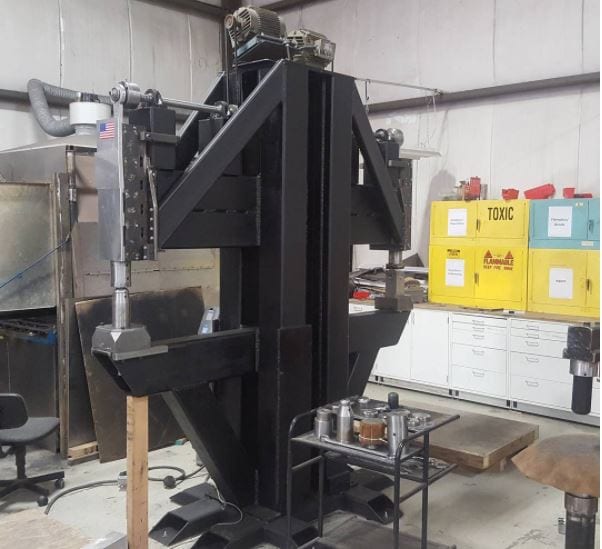 Featuring "The Mountain" Power hammer
November 3,4,5,6
December 1, 2, 3, 4
2018 Class Schedule
January 5,6,7,8 (2018)
February 2,3,4,5 (2018)
March 2,3,4,5 (2018)
April 6,7,8,9 (2018)
May 4,5,6,7 (2018)
June 1,2,3,4 (2018)
July 6,7,8,9 (2018)
August 10,11,12,13 (2018)
September 14,15,16,17 (2018)
October 5,6,7,8 (2018)
November 2,3,4,5 (2018)
December 7, 8, 9, 10 (2018)
You do not need a paypal account to pay with paypal. You can simply pay the invoice by Credit card or Debit card and choose not to have your information saved with paypal.
Description of the class:
Students can bring projects (call to discuss your project well in advance of the class) or work on one of the many projects that are available in the shop.  I always encourage challenging projects even if you are a total novice to the craft.
On Friday morning I start off by defining an easy to understand  vocabulary of the Metal-Shaping craft.  With each defined term I demonstrate the several  established  techniques and some of my own to create perfect sheet metal panels.  Late on Friday

students  practice  the various shrinking , stretching, and planishing techniques that I previously explained and demonstrated. On Saturday projects are started.  I have found it is best to group students in teams working together on a project, each student reinforces the other. If someone prefers to work alone on a project that is not a problem.  If there are six or more students in a class I bring in one or more instructors to help with the class.
The project part of the class reinforces what you have learned.  Usually it takes till
Sunday

afternoon for the theory, practice, and understanding of the potential of the various tools to start clicking and the confidence level to start building. Smiles start to appear as very complicated projects start to take shape-confidence builds, discussions generate, and ideas start to gel .  The power of craftsmanship and creativity kick in and that is what it is all about. The unity of craftsmanship and creativity are one of life's greatest pleasures.
To get an idea of the facility I have posted pictures of the tools that are in the shop,I will have more by the end of 2017. We're currently building a double headed  large scale power hammer ( see picture-the hammer should be finished within 30 days ) so that hammer techniques can also be a major component of the class.  By the end of 2017 I intend to have two double headed full size power hammers and ten  large English wheels for students to use. All the metal shaping tools are of my own design and built in the shop.
Payment can be made by clicking on the desired month below on this page. Payment can also be made over the phone by credit card please call (508) 347-7749
The class starts at
9:00am till noon

. One hour off for lunch (free lunch included everyday). Class resumes at

1:00pm

and runs through

5:30pm

.  Break one and a half hours for supper ( there are at least twenty restaurants in the area.) The class starts again at

7:00pm

and runs to till

10:00 pm

.
Accomodations:
Days Inn in Sturbridge 508 347 1978 ( 10 miles away) offers my students their corporate rate ( around $60.00 per night you must mention you are attending the class)  The Days Inn is an excellent motel, I have had zero negative feedback from students. There are at least 20 other motels in the area to choose from.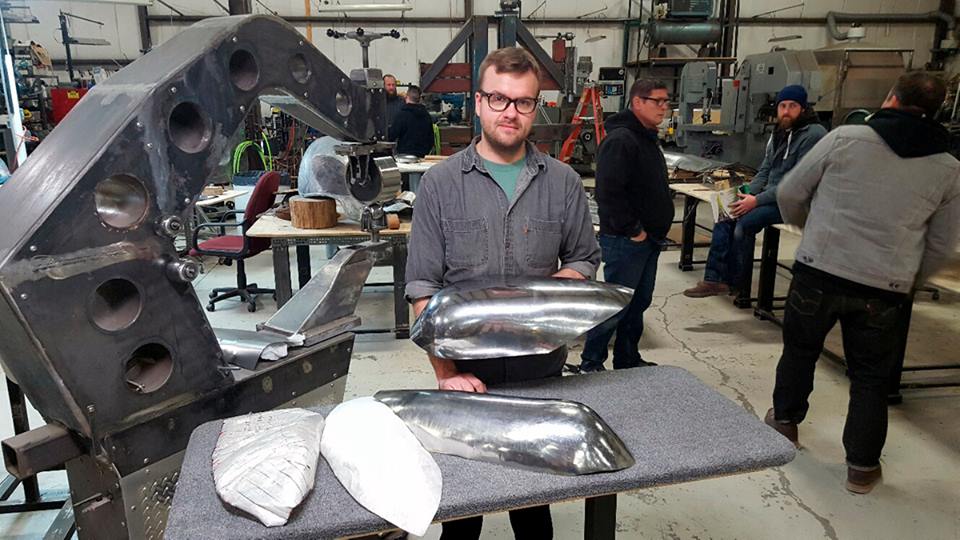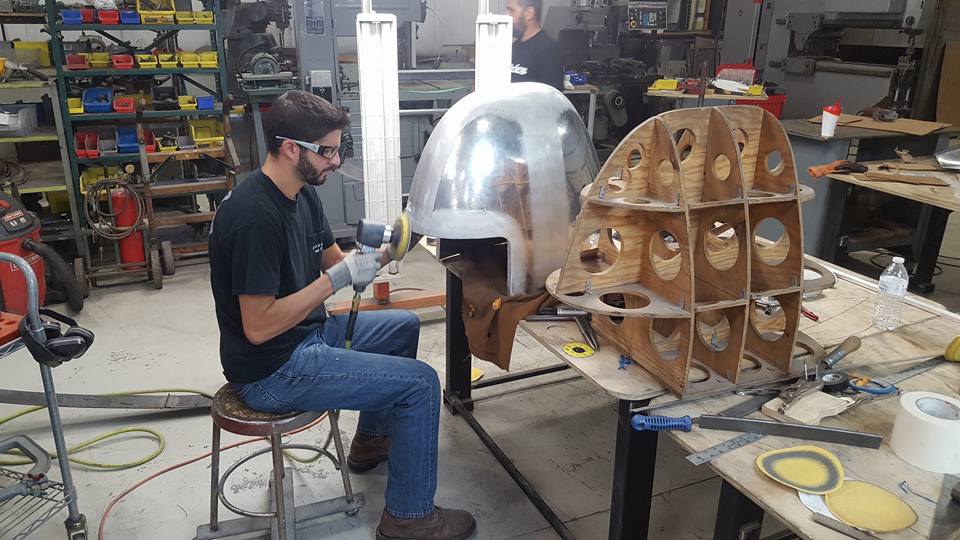 Wray Schelin 508 347 7749: Owner Pro Shaper Sheet Metal LLC at 253C Worcester Rd. Charlton, Massachusetts 01507 a 20000sq ft facility dedicated to all things related to the craft of sheet metal shaping, with currently 10 employees working for clients on diverse coachbuilding and other Metal-Shaping projects.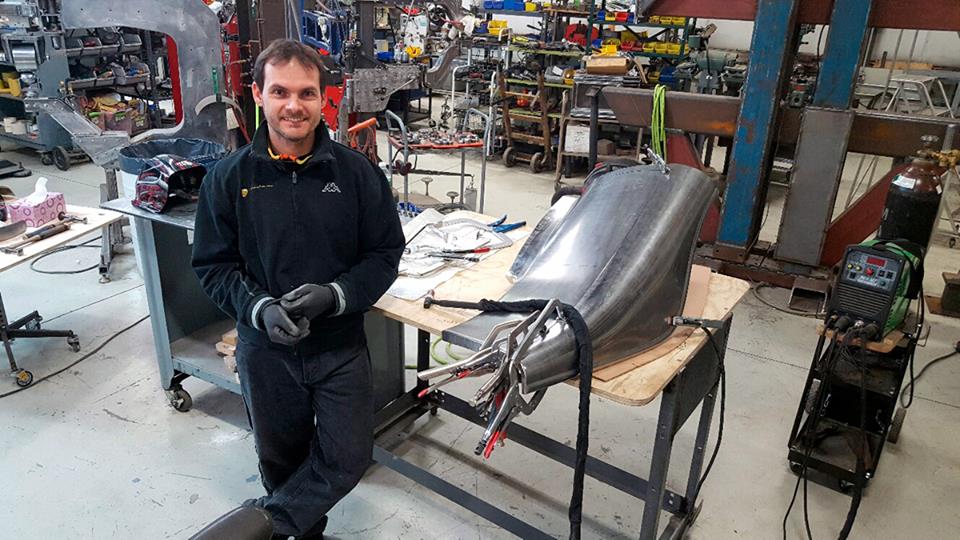 Design and Bucks:
Discussion and demonstration of the different methods used to develop a shape.
Wood bucks
Metal bucks
Flexible shape patterns
Wireforms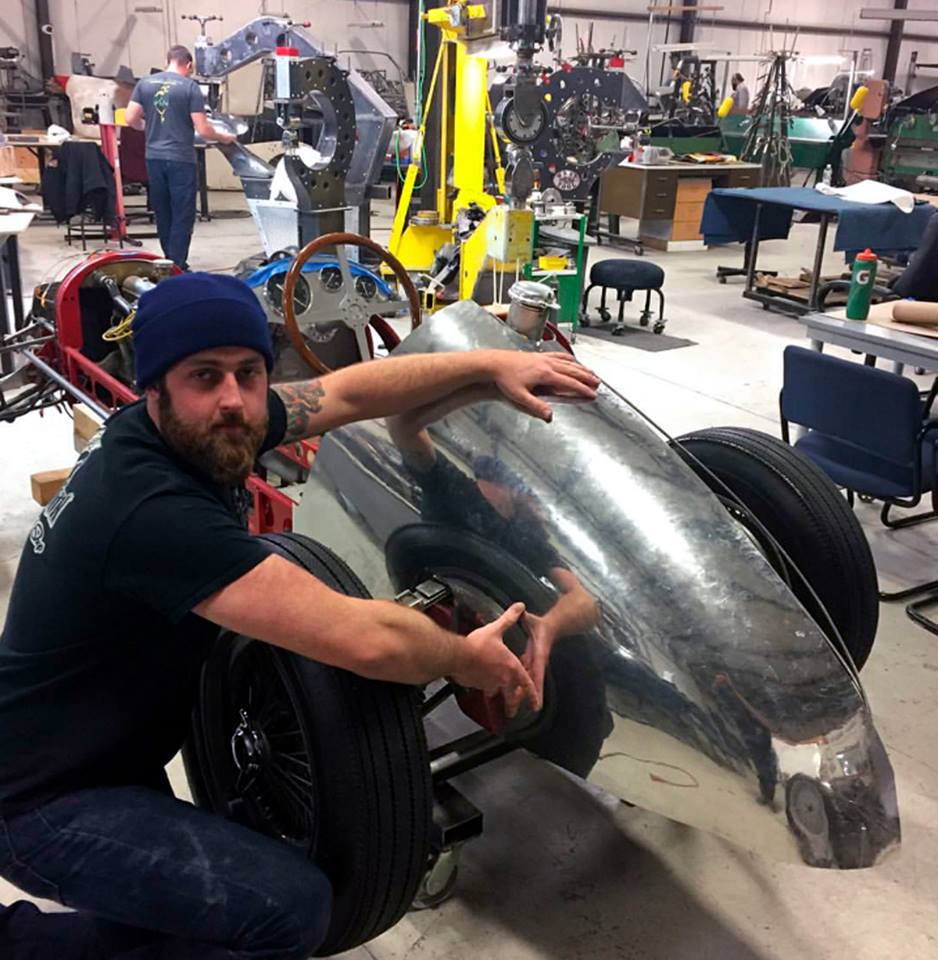 Tools:
Discussion and demonstration of the full spectrum of tools available to shape sheet metal.
Costs
Space requirements
Shop made tooling
Noise factors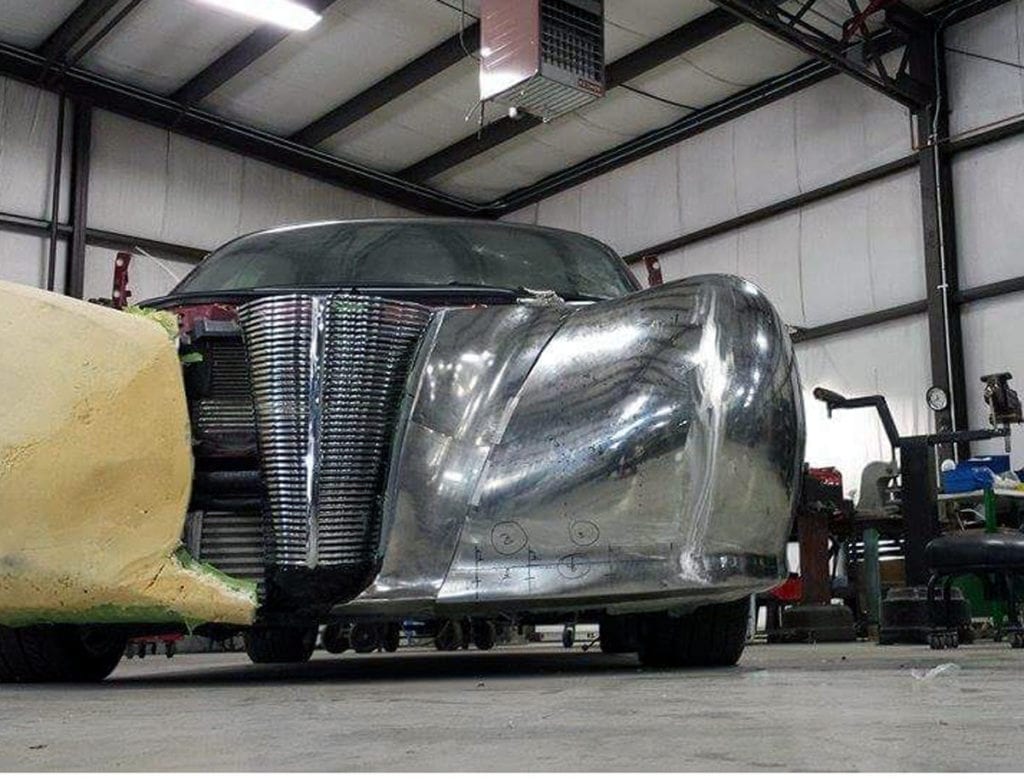 Welding methods:.
How to create a perfect butt joint.
How to make a perfect weld that when done is invisible on both sides of the panel.
How to remove the distortion in the sheet caused by the heat.
How to properly grind and finish welds.
Shaping methods:
Discussion and demonstration of the many ways to shrink and stretch sheet metal.
Standard compound curves
Reverse compound curves
Shearing methods
Different methods used around the world
Details:
How to add beads, beltlines, joggles, raised sections, wired edges, flanges, hems, etc.
Finishing:
Methods used to finish a panel so no filler is needed.
I suggest that all students  bring a welding helmet, welding gloves, eye and ear protection, a notebook, and a camera.