4-Day Coachbuilding / Metal Shaping Classes
(2019 Class Dates now available)
(Scroll Below for the dates)
What is covered at the class:
Comparative shrinking techniques,
Comparative stretching techniques,
Comparative welding techniques, 
Comparative buck techniques,
Comparative tooling techniques,
Metal finishing techniques.
How to create a whole car buck without having to use CAD.
How to make a lot of the tools needed.
How the metal moves as you shape it.
Learn how to develop a whole car body from pictures. 
Learn how to master reverse curves.
Learn in a fully equipped shop with 12 English wheels and two power hammers.
If you are interested in learning how to solve all of the sheet metal problems on your restoration project this class will cover any and all questions you might have.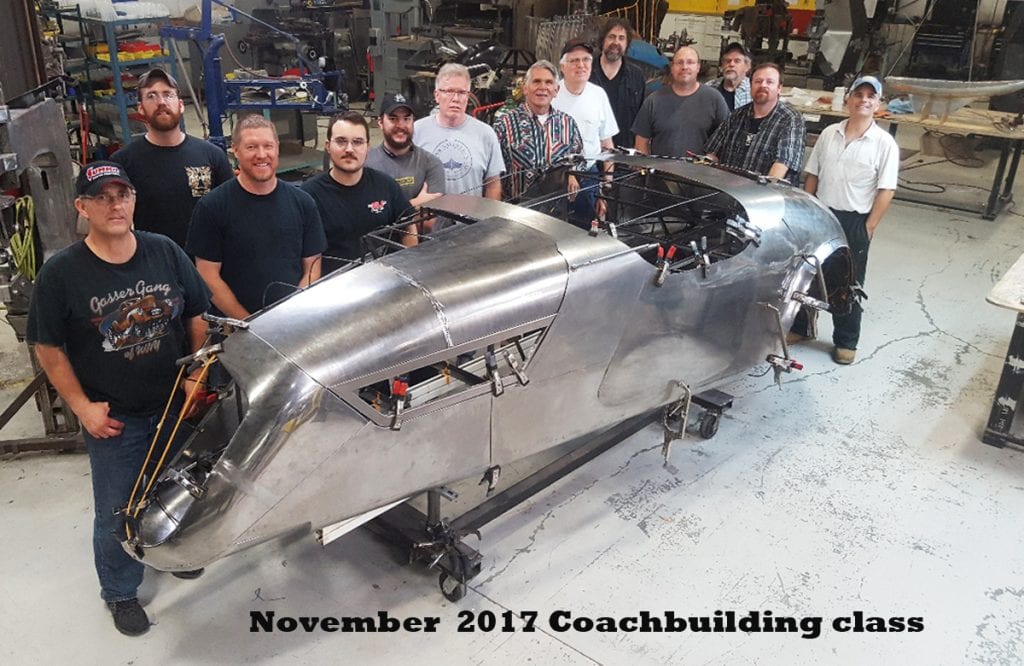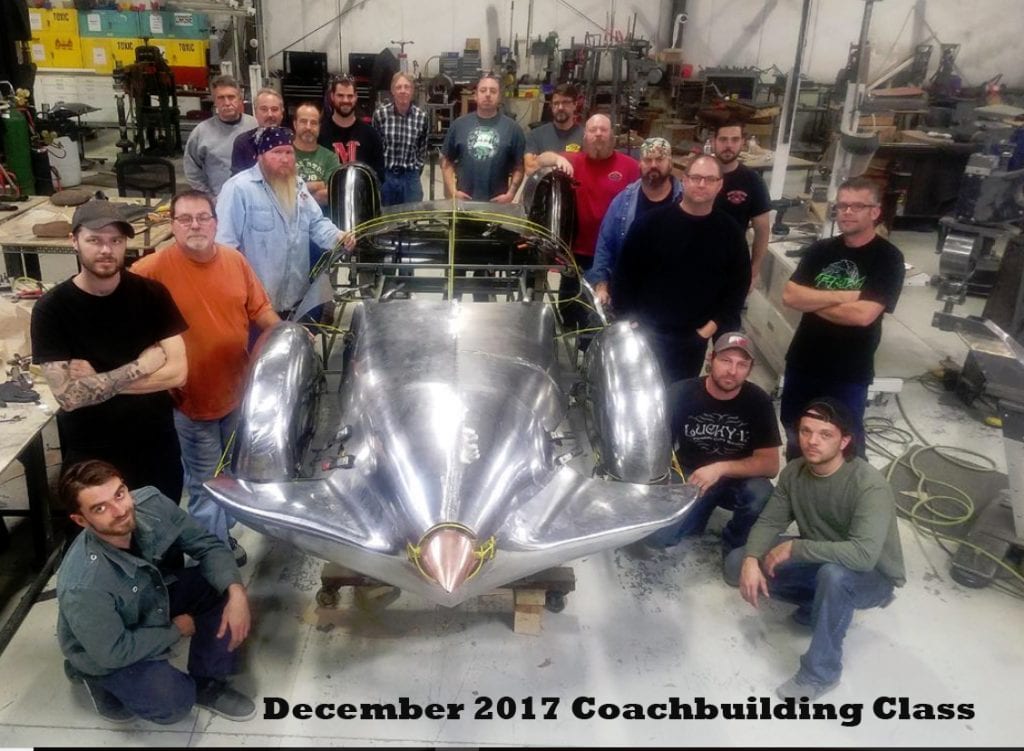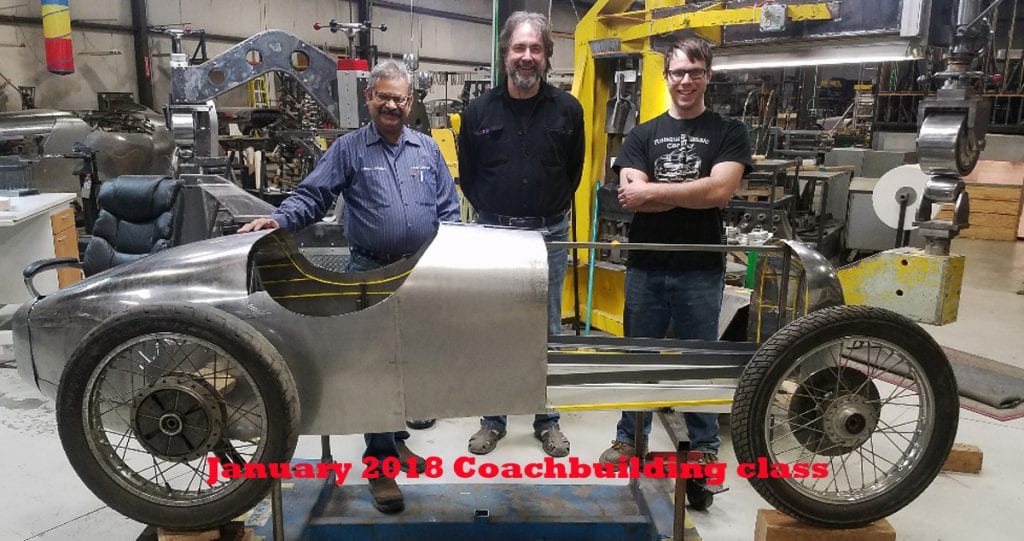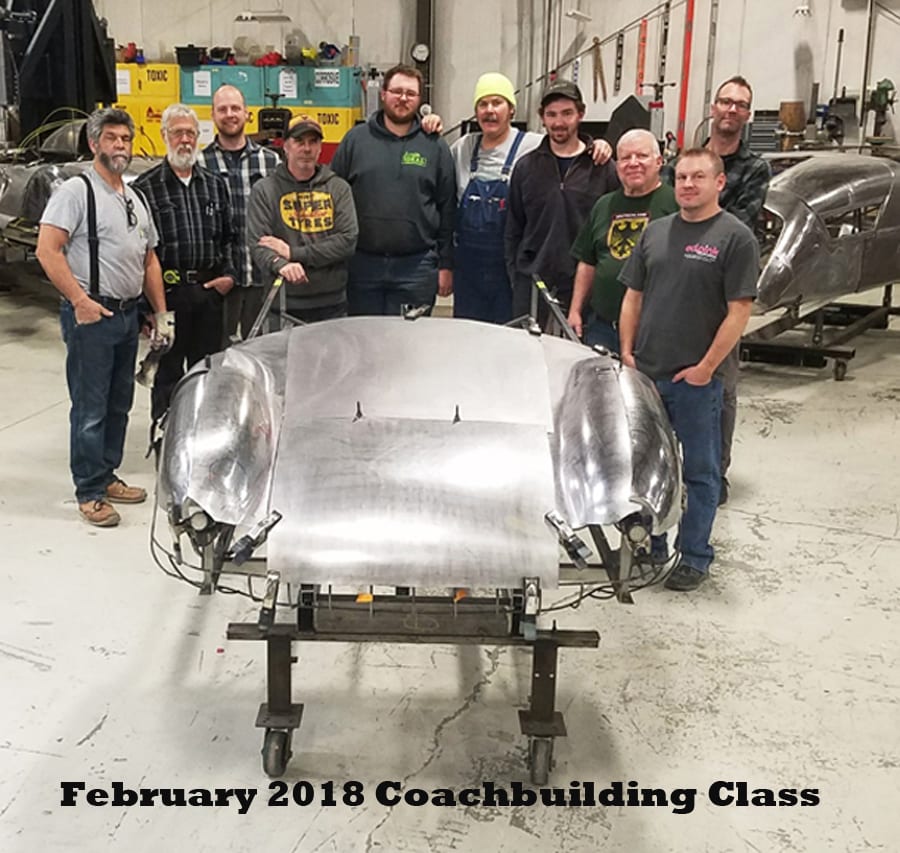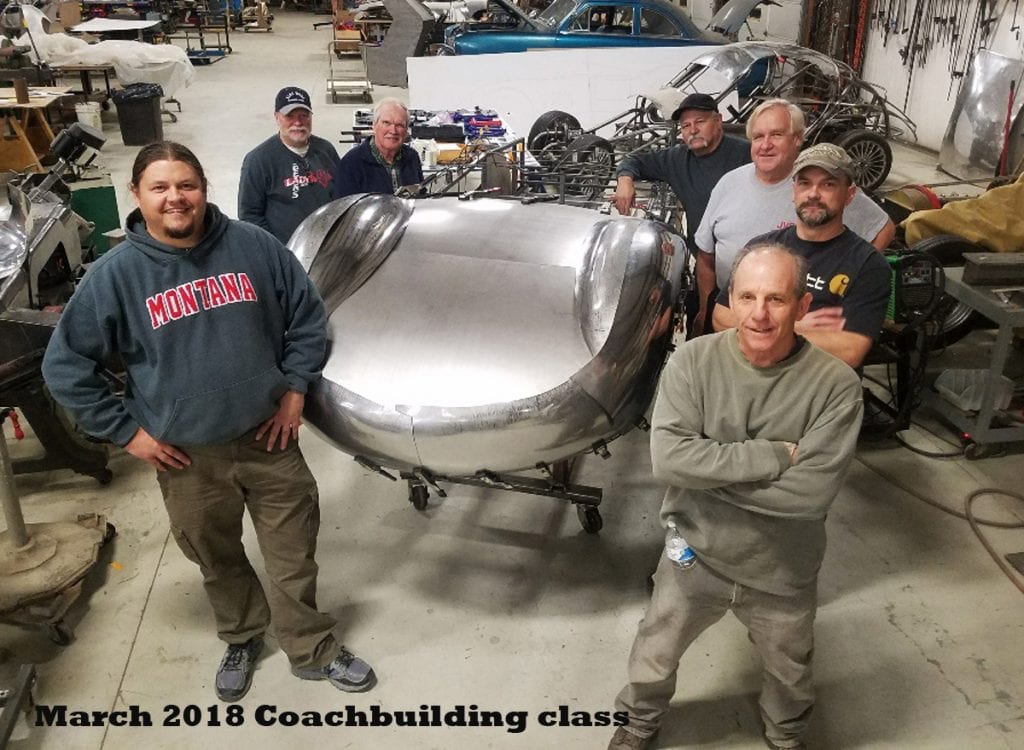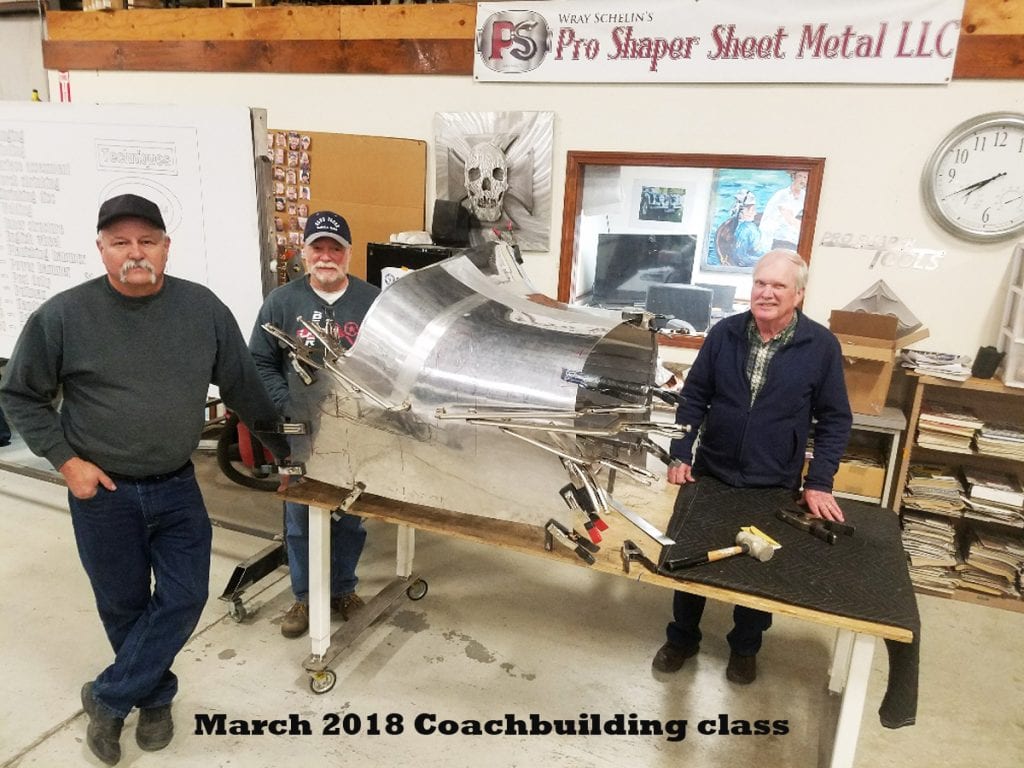 If for any reason you chose a date and cannot make it, you may change to a different date that works for you (No Refunds). 
If you have any other questions or concerns don't hesitate to call Wray (508) 347-7749
The classes run from Friday – Monday 9am – 10pm. W

e've been running classes since 2005.
We recommend students attending should bring a welding helmet, gloves, eye and ear protection a notepad and camera.
The class starts at 9:00am till noon. One hour off for lunch (free lunch included everyday). Class resumes at 1:00pmand runs through 5:30pm.  Break one and a half hours for supper ( there are at least twenty restaurants in the area.) The class starts again at 7:00pm and runs to till 10:00 pm.
Accommodations:
We recommend using https://www.kayak.com/ to book your flight on Thursday (Tuesday thru Thursday are the best days to buy a plane ticket) For your stay we recommend you check Airbnb for some of the best rates. We also recommend you check out the Sturbridge Chamber of Commerce There are at least 20 other motels in the area to choose from.
4-Day Coachbuilding/Metal Shaping Class 
2019 Dates Now Available!
2019 Schedule 
March 1, 2, 3, 4 (2019)
April 5, 6, 7, 8 (2019)
May 3, 4, 5, 6 (2019)
June 7, 8, 9, 10 (2019)
July 19, 20, 21, 22 (2019)
August 9, 10, 11, 12 (2019)
September 13, 14, 15, 16 (2019)
October 4, 5, 6, 7 (2019)
November 1, 2, 3, 4 (2019)
December 6, 7, 8, 9 (2019)