Description
5″ Backing Pad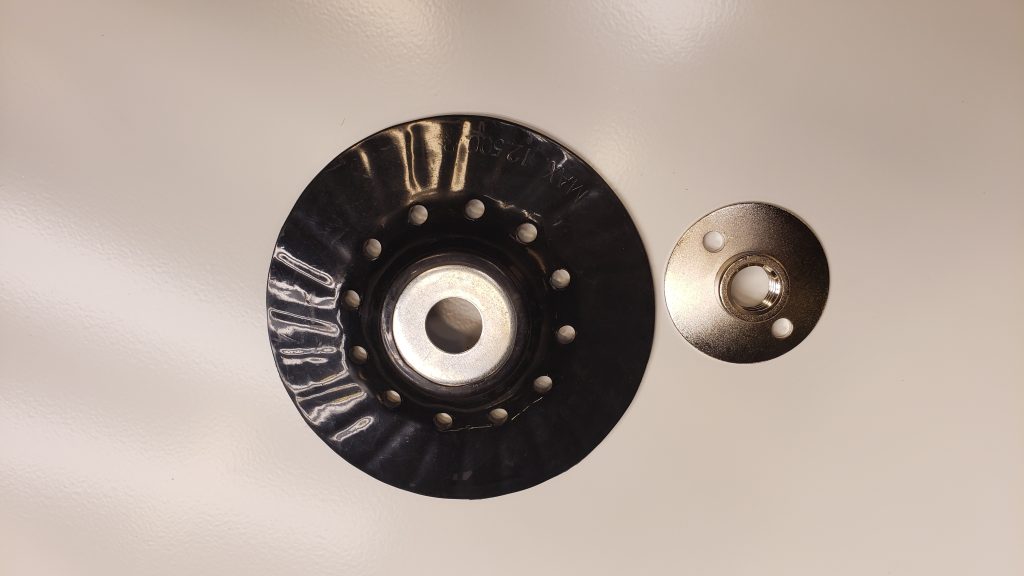 5" Backing Pad and 5/8″ x 11 threaded plate
This backing pad and threaded plate should only be used for the 5″ Shrinking Disc.
•I teach how to properly use my shrinking discs at all of my sheetmetal shaping classes.
•Mount with standard 7/8″ dia. ( 5/8 x 11 thread) autobody grinder flange nut. To mount to a different thread or grinder stud size you will have to adapt a bushing or collar( very easy to do) I sell these all over the world.