$74.00
9″ Shrinking Disc + Backing Pad
Description
[show_wp_shopping_cart]
9″ Shrinking Disc + Backing Pad
9″ Diameter Shrinking Disc
The inventor of the smooth and safe edge shrinking disc.
9″dia. Stainless Steel Shrinking Disc
•This tool will pay for itself the first time you use it!!!!
•A shrinking disc allows you to shrink stretched sheetmetal panels easily and with great control!
•A shrinking disc will allow you to master the process of butt welding sheetmetal!
•After seeing what a shrinking disc can do you will be saying to yourself. " I wish I had a shrinking disc years ago"
•Make Bondo dust a memory, repair sheetmetal panels to perfection with a shrinking disc!
•A shrinking disc is one of the most effective autobody panel tools available today!
•Every car collector, Hot Rod builder, and custom builder should have a ProShaper Tools shrinking disc in their toolbox!
Made from .060″ stainless steel. This disc will last for years of heavy use, run safer, and super smooth panels better than others offered in the marketplace.
9″ Backing Pad
This is a new product I have developed to insure proper support for my 9″ dia. shrinking discs.
A proper mounting of my 9″ dia. shrinking disc should include a 3″ to 4″ dia. mount flange(standard equipment with most 7 and 9 inch autobody right angle grinders) then the 9″ Backing Pad, then the shrinking disc. The securing nut should be below flush so it won't rub on the panel when using the disc.
Please also check out our article on how we removed a 30 years old dent with simple hand tools and our shrinking disc. 
How to mount your 9″ Shrinking Disc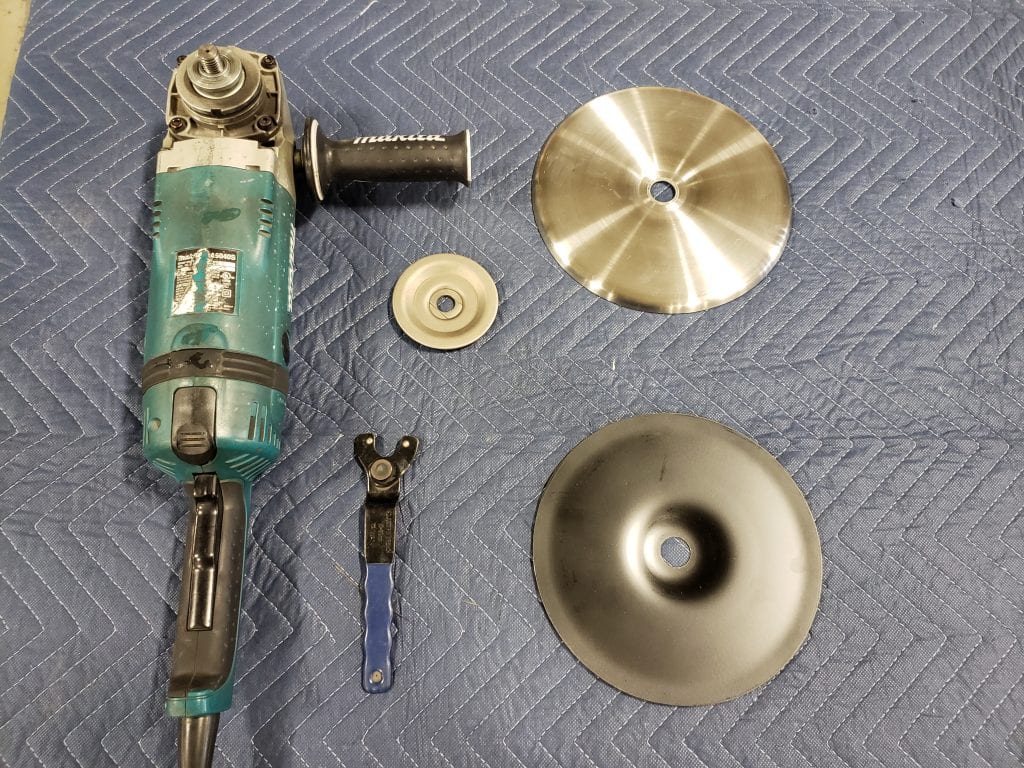 Place the support hub on first (Necessary)  it comes with the grinder when you buy it new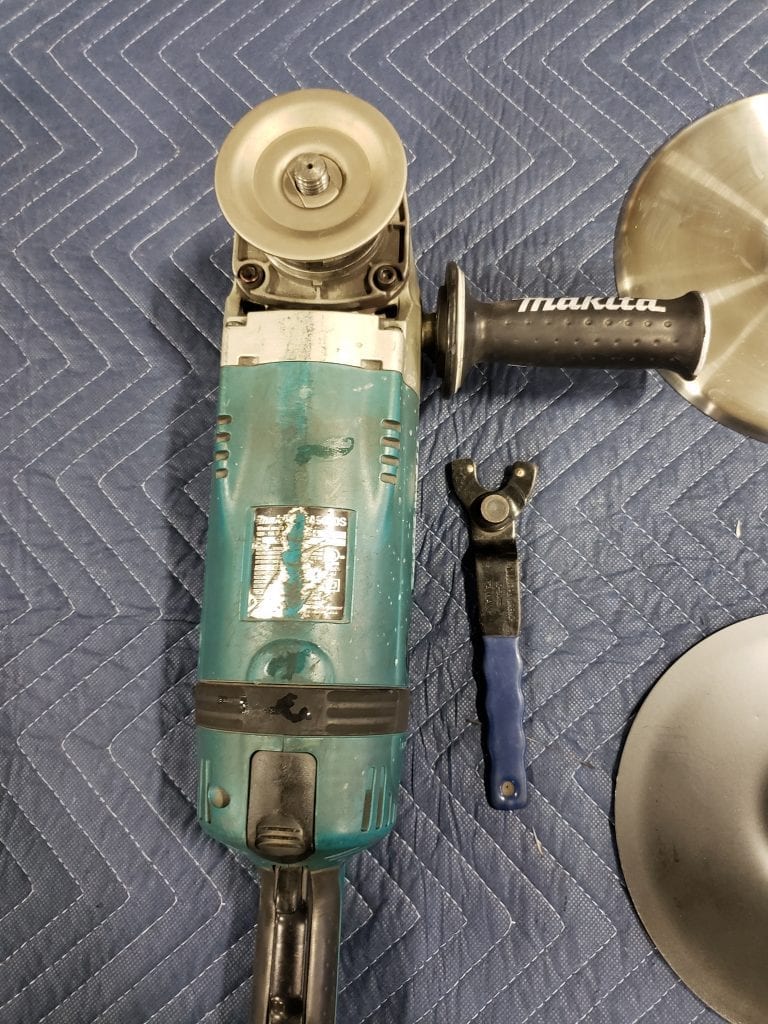 Put the backing pad on top concave side up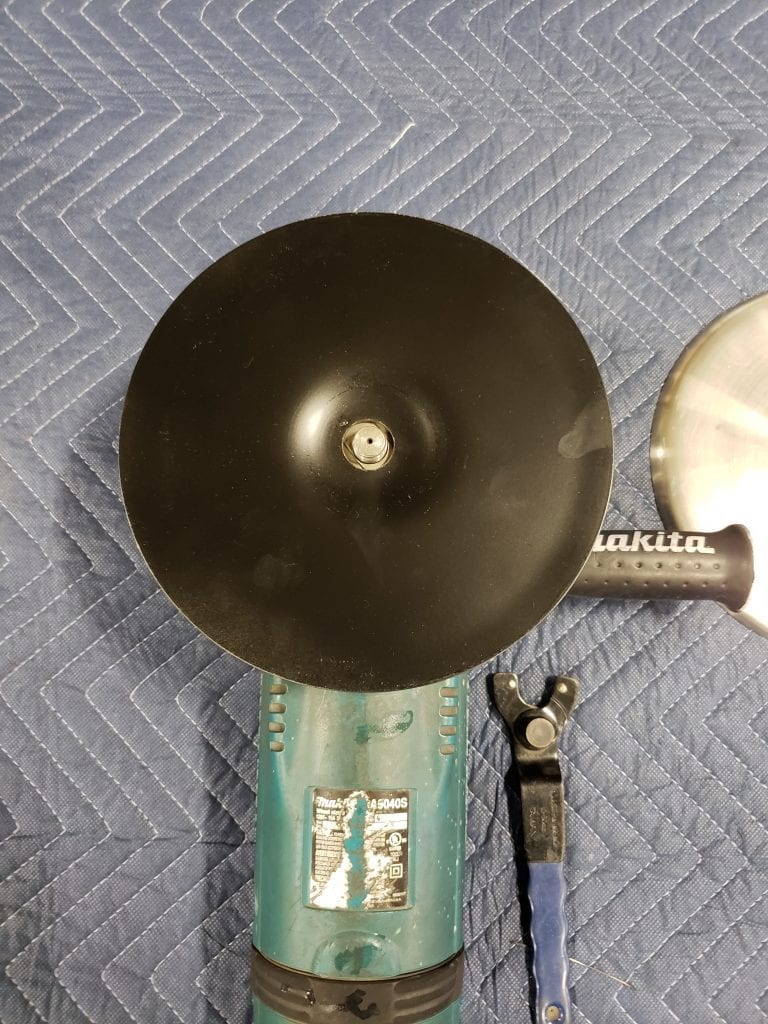 Place the 9″ shrinking disc on top with the rounded edge up.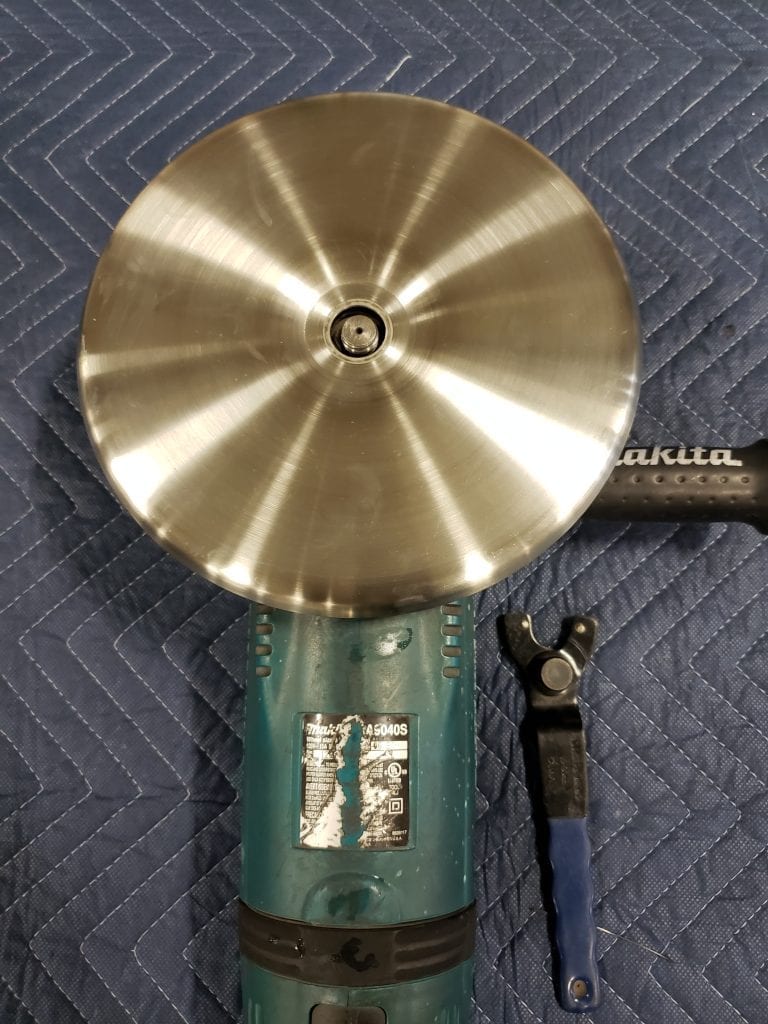 Screw on the flange neck nut (Make sure the nut and spindle are both below the working surface)