For our November Coachbuilding / Metal Shaping Class most of my students focused on a hot rod wire form design I had made.
[youtube height="HEIGHT" width="WIDTH"]https://www.youtube.com/watch?v=RFwZqtm1_Po[/youtube]
First day for the hands on portion of my four day coachbuilding class. Two more full days left. Check out some of the results so far.
All the panels for it have been made out of steel soon to be changed over to Aluminum. One of my students Sean (this was his second class with me) decided to make a sail boat out of Aluminum.
Steve Miller from upstate N.Y. is attending my four day coachbuilding class. He brought a Indy car Eddie Kuzma built tail/ fuel tank and other cowl panels to make at the class. The whole tail is a 55 gallon steel tank, excellent design and craftsmanship. The tail needs a few sections replaced. Steve also brought the new grille he made for the Kuzma Indy car.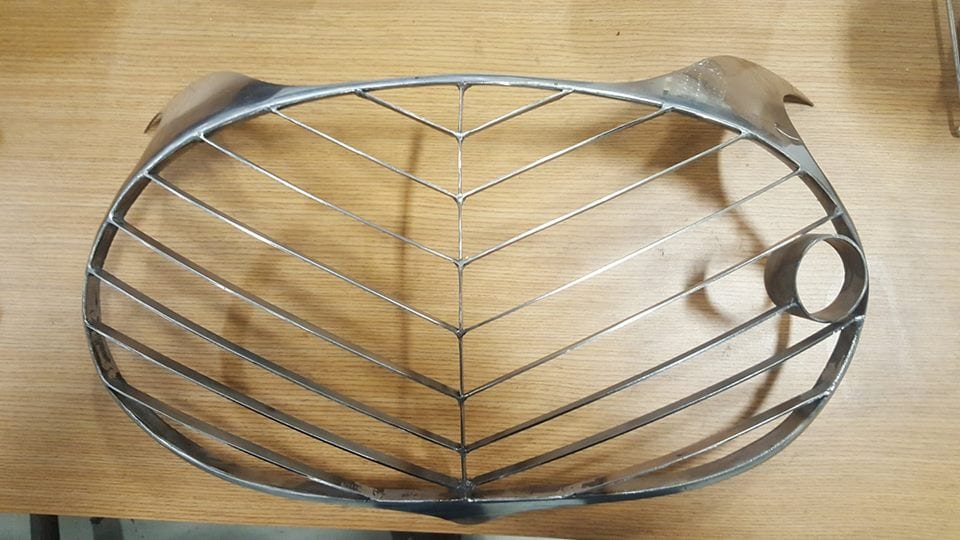 A majority of the students have zero shaping experience prior to my class. What a great group of students at this class. Amazing results and a lot more on the way.