$25.00
9″ SHRINKING DISC BACKING PAD
Description
SHRINKING DISC BACKING PAD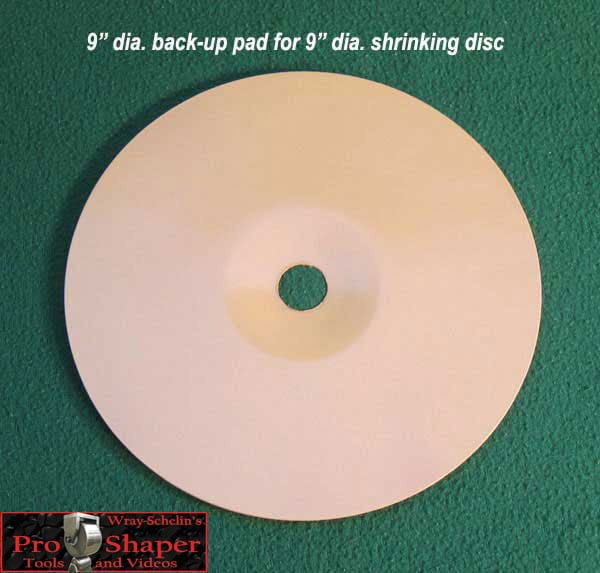 This is a new product I have developed to insure proper support for my 9″ dia. shrinking discs.
Shrinking Disk Pad $25.00 * plus shipping
A proper mounting of my 9″ dia. shrinking disc should include a 3″ to 4″ dia. mount flange(standard equipment with most 7 and 9 inch autobody right angle grinders) then the 9″ Backing Pad, then the shrinking disc. The securing nut should be below flush so it won't rub on the panel when using the disc
How to mount your 9″ Shrinking Disc
(You need to purchase the backing pad if you haven't done so already)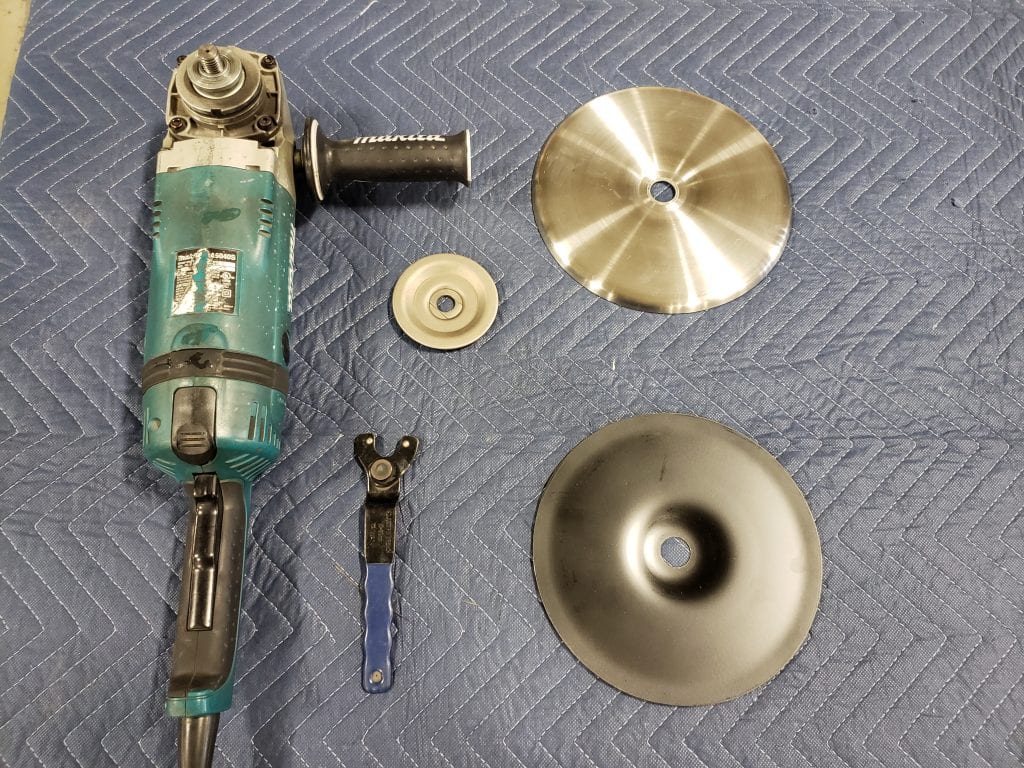 Place the support hub on first (Necessary)  it comes with the grinder when you buy it new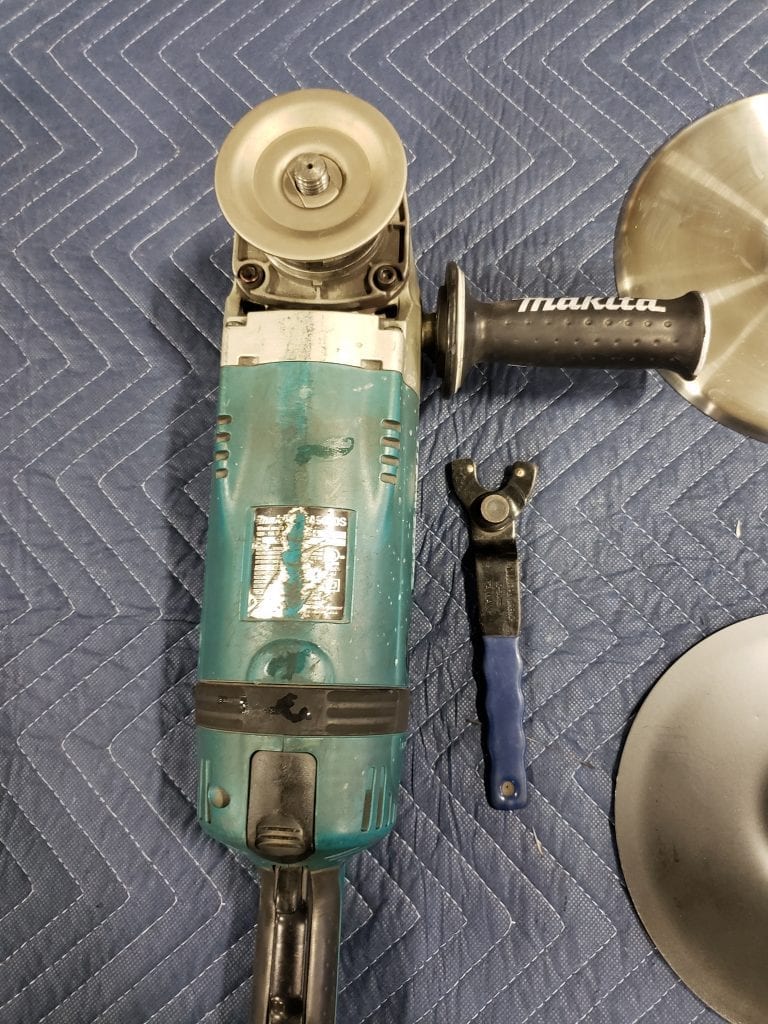 Put the backing pad on top concave side up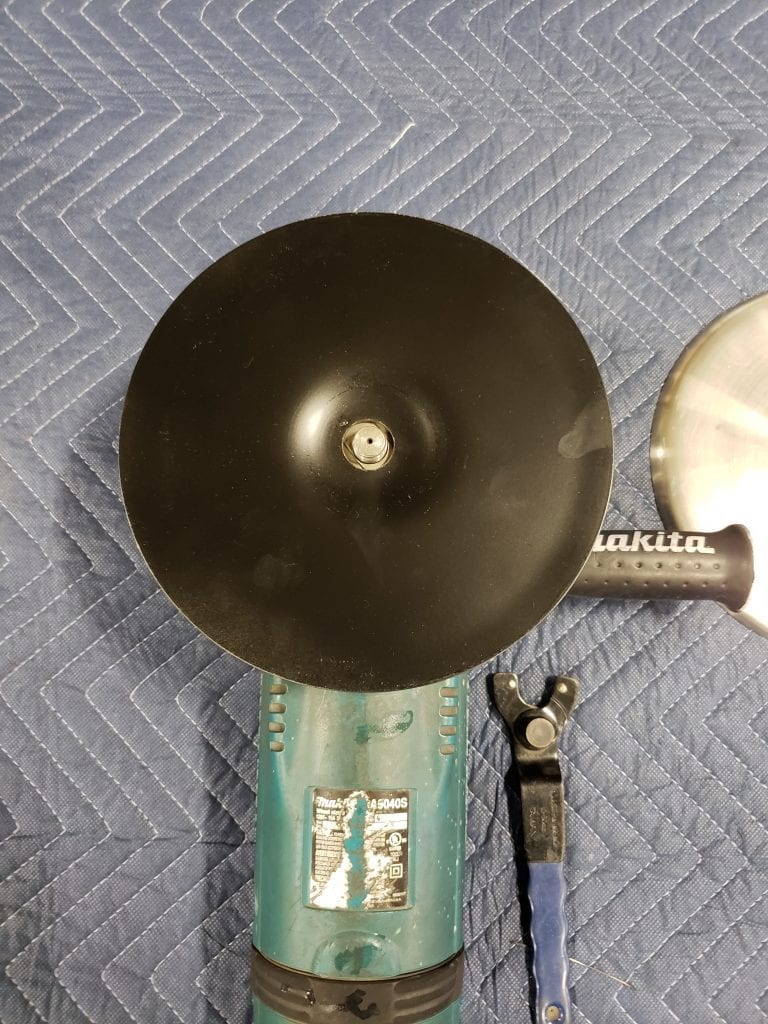 Place the 9″ shrinking disc on top with the rounded edge up.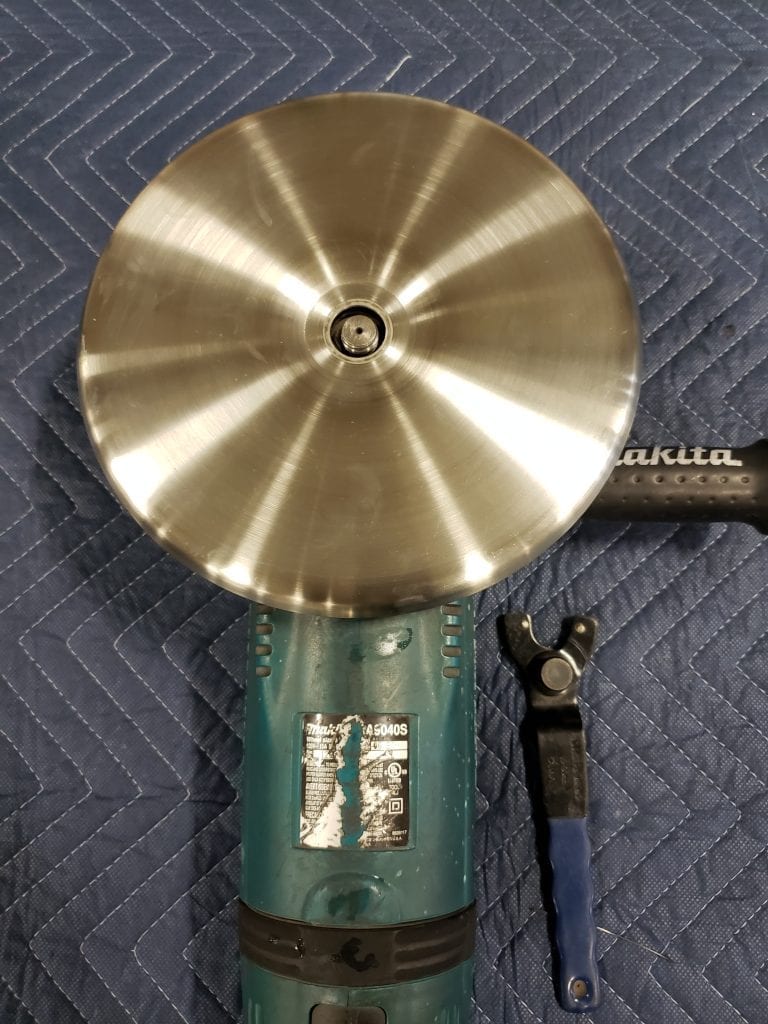 Screw on the flange neck nut (Make sure the nut and spindle are both below the working surface)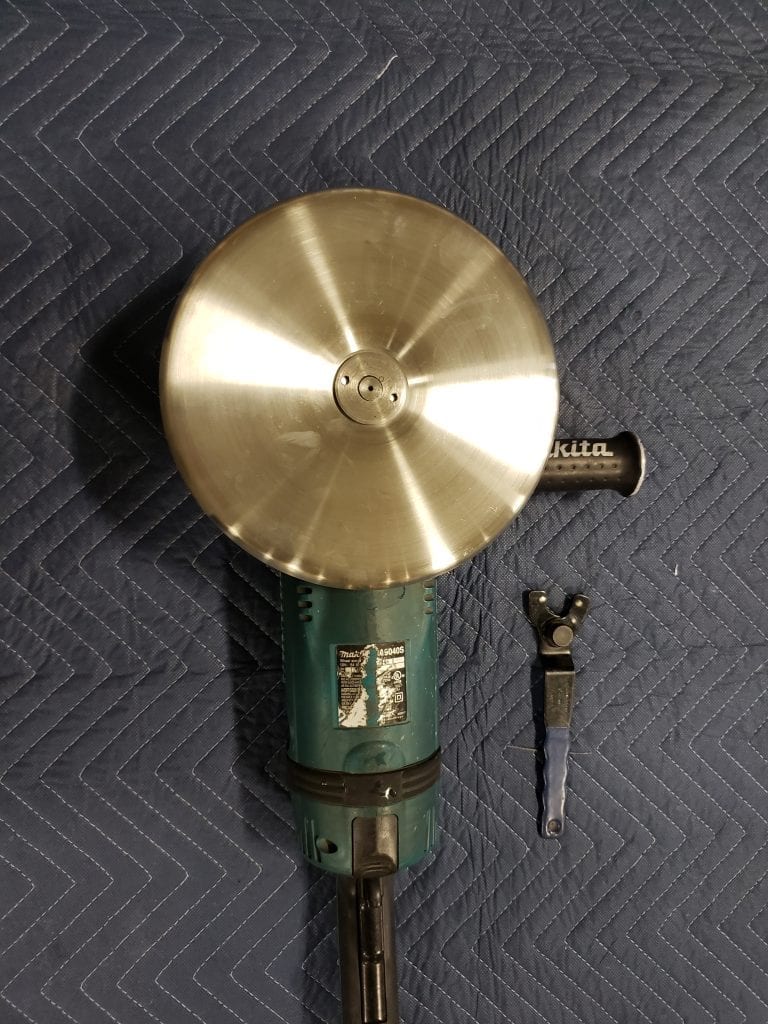 Please also check out our article on how we removed a 30 years old dent with simple hand tools and our shrinking disc.